AFFORDABLE

PRICES

FRIENDLY

& TIDY

WORK

GUARANTEED

LATEST

TECHNOLOGY

IS YOUR HASTINGS WOODEN FLOORING IN NEED OF SOME ATTENTION?
Do you dream of restoring it to full and active life as a vibrant, major feature of your interior décor? Contact the TN34 Hastings floor sanding and renovation team today to turn the dream into a reality.
After spending years, possibly decades, under carpeting, it takes specialist skills and long experience to release a wooden floor from its layers of trodden-in dirt and old paint. The Hastings floor sanding team are experts at renewing faded old floorboards, and we provide businesses and homes across Hastings with a fast, professional and affordable service.
​
We have two decades' experience of working with the wooden floors of Hastings, from repairing and sanding them to treating them with the most appropriate of our eco-friendly stains and finishes. We can transform even the dreariest-looking patch of flooring into a sparkling jewel in your home or office space and a real talking point for clients and visitors.
PROFESSIONAL BODIES
From the start we've been piling up experience and expertise in treating the wooden floors of Hastings as they deserve, and along the way we've been awarded membership of several prestigious industry-representative bodies, including:
· The Guild of Master Craftsmen
· The National Wood Flooring Association
· The Federation of Small Businesses
We're also an official Junckers Approved Maintenance Contractor and are covered by £5million of insurance. See what other clients think of the Hastings floor sanding and renovation experts by checking out some of our genuine customer Testimonials .
CONSISTENT CRAFTSMANSHIP
Whether we're tackling a state ballroom or a suburban hallway, we always bring to our work the same level of passionate professionalism. What many people fail to appreciate is the every single floor has its own character, and we've become adept at coaxing it out. From parquet floor sanding to full restoration projects we use our dust-free, state-of-the-art equipment and unrivalled expertise to release a floor's hidden potential. You even get a free cleaning kit as a 'thank you' gift for choosing us!
Contact us today to find out more about how the Hastings floor sanding company can beautify your flooring.
​
LATEST NEWS, RECOMMENDED ARTICLES & TIPS
5 steps to restore your parquet floor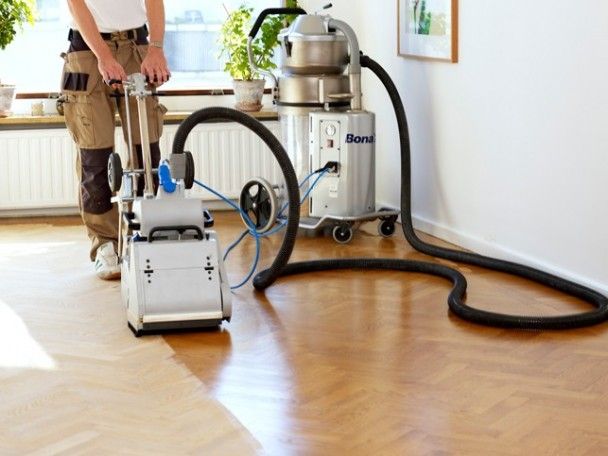 If you've discovered beautiful parquet flooring under your old carpets, then you have hidden treasure. Newly installed parquet is expensive and can lack the sheer beauty of aged wood.

However, the likelihood is that your parquet floor will be in need of some repair. If so, here's a handy five step guide to parquet flooring restoration.

1. Check the floor

Some damage will be obvious, for example where blocks have been removed to make way for central heating. Other damage may only become apparent when you walk on the floor. You'll need to source replacements - salvage yards can be a good place to look - and make sure they match with the existing wood and pattern.

2. Cleaning up

Original parquet floors were laid using bitumen, a black tar-like substance. This will need to be removed from all loose flooring blocks and the subfloor itself before you can start to lay new blocks. There's no easy way to do this beyond chiselling and scraping so think of it as a labour of love! Check the floor for level and use a levelling compound if necessary.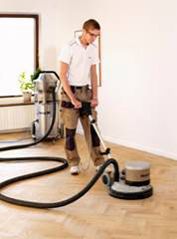 3. Re-install missing flooring

Use a notched tiling trowel to spread a parquet adhesive on the floor and then start to lay your blocks. Take your time to match the pattern as accurately as possible, and then firm the blocks in, one by one, wiping away any excess adhesive with a cloth.

If you need to cut blocks to size, don't worry about removing the tongue as the adhesive will secure the blocks firmly in place.

4. Sanding your parquet

You'll need to hire a belt sander and an edging sander - using dust free floor sanding machinery is the smart choice - and vacuum the floor thoroughly before you start. Use a 40-80-120 grit sequence for best results and start your floor sanding heading from wall to wall in one direction, before turning through 90 degrees and sanding from wall to wall in the other direction. You could also use a floor buffer and grit screen for the final sanding pass.

5. Finish your floor

The finish you use is up to you and will be dictated by your lifestyle and the amount of traffic the floor will be expected to take, but using oil on reclaimed floors really allows their beauty to shine through. Apply your chosen oil with a squeegee and then buff lightly for a gorgeous new floor!
For Astonishing Wooden Floors Call 01424 390 179 Now